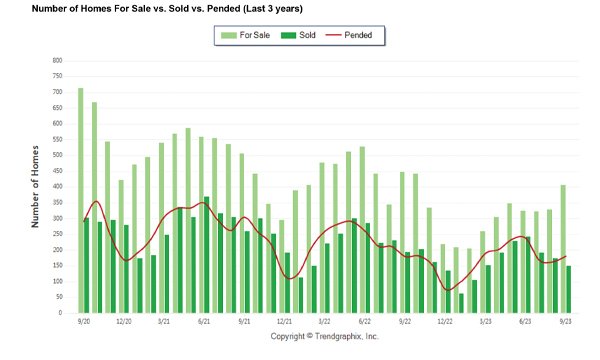 Your October Market Update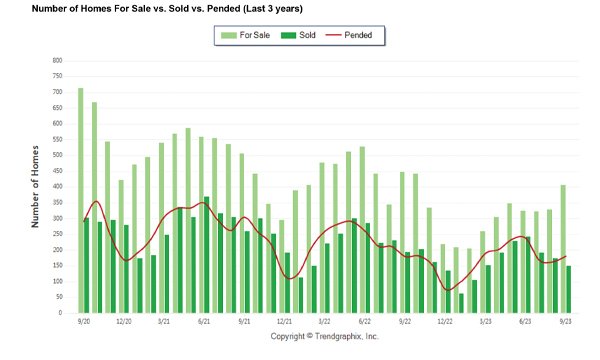 LATEST MARKET DATA – MARIN COUNTY – SEPTEMBER 2023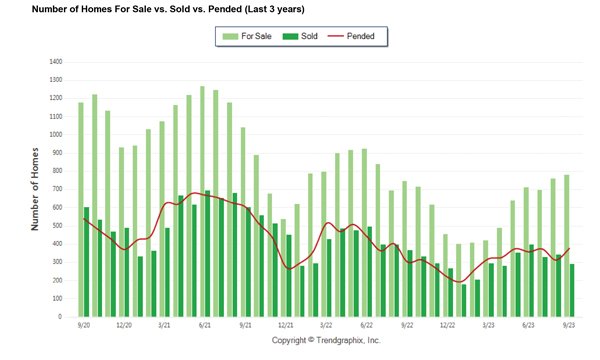 LATEST MARKET DATA – SONOMA COUNTY – SEPTEMBER 2023
September's real estate market trends in Marin and Sonoma counties demonstrated a rise in available inventory of homes in both regions.
The number of sales was slightly down on August, not entirely surprising given the seasonal cycle, yet pending sales saw the first uptick since mid-summer, with quite a significant rise in Marin County.
One plausible conclusion here is that growing choice is beginning to attract more buyers.
While mortgage rates remain challenging, we often make the point that not everyone needs one and it's probably also likely that reduced options of recent times have created pent up demand.
The current inventory levels are the best for about a year, and that's quite a healthy situation as the fall market proceeds.  
This is traditionally a strong time of year for buying power and, while high mortgage rates dilute this to a degree, greater choice is something that the market has needed for quite a while and there are key positives for sellers because inventory is moving in an upward direction. Buyers need such incentives right now.
Call Jim today to discuss the current opportunities – 415 492 0100.