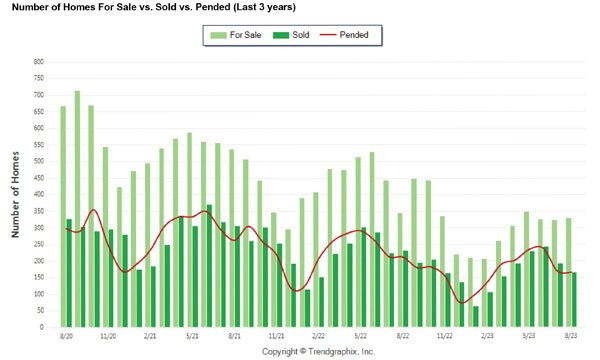 Your September Market Update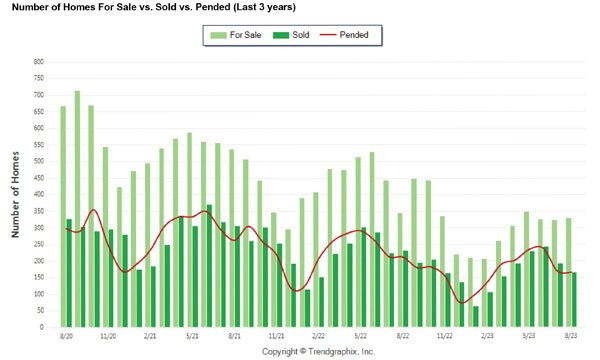 LATEST MARKET DATA – MARIN COUNTY – AUGUST 2023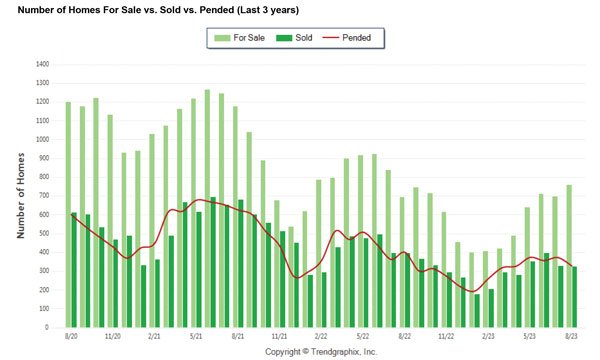 LATEST MARKET DATA – SONOMA COUNTY – AUGUST 2023
August's real estate market performance statistics for Marin and Sonoma counties demonstrate the continuing challenges facing sellers and buyers alike as summer draws to a close.
Mortgage rates are persisting at high levels, relative to recent years, and sales were down on July in both counties.
However, it's worth noting that inventory of available homes is still rising, which does mean that buyers have more choice and better opportunities to negotiate.
This trend is actually positive for realistic sellers, who will recognize that buyers need incentives right now.
Condition and price continue to be absolutely critical at the present time, and it's always true that homes offering the best combination of both these factors will be the first to sell.
There's still a really good chance of selling your home in these testing market conditions, provided your expectations are in line with the current capabilities of buyers. And it's very important to stress that good numbers of homes are still selling – 165 in August in Marin and 326 for last month in Sonoma. The need and desire to move is still incredibly strong, despite all the pressures.
Teaming up with the right agent is another vital aspect at any time, but especially so at present. We have ample past and current experience of steering our clients through difficult markets, so contact Jim today – 415 492 0100.