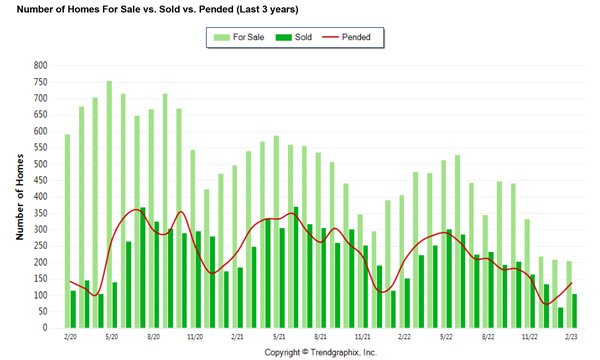 Your March Market Update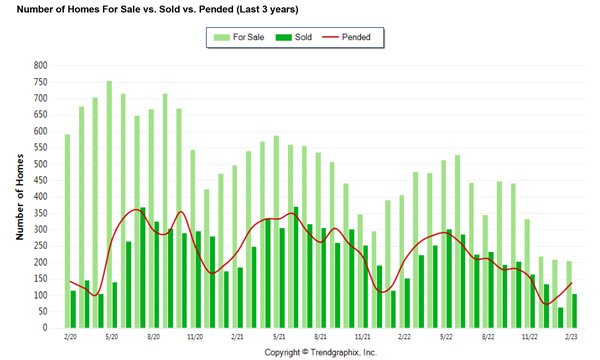 LATEST MARKET DATA – MARIN COUNTY – FEBRUARY 2023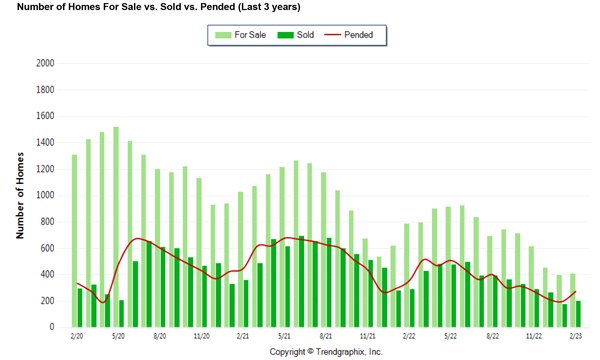 LATEST MARKET DATA – SONOMA COUNTY – FEBRUARY 2023
It's baffling how the media will cherry pick data points to paint a picture of real estate decline – if it bleeds it leads. And if it's not bleeding, we'll fix that! In speaking with past clients, I hear concerns of price declines and unaffordable interest rates.
Fact: The Average and Median Sales Prices of home in Marin rose 6% in 2022.
Fact:  A major California bank recently offered a 30 year fixed rate mortgage below 5%.
Fact:  The one month supply of homes today is so low that sellers are in the driver's seat.
Students of supply and demand understand that when low supply meets strong demand (growing seasonally with the new year and interest rates a full 1% below their recent highs) prices are firm, if not rising.
Prediction: The next 30 days will be the best time to come to market this year. Since move dates can be negotiated, it just makes sense to seriously consider moving your move plans up before more homes create more competition for buyers in what will certainly be a strong 2023.
For an up to the minute assessment of your plans, call Jim today – 415 492 0100.