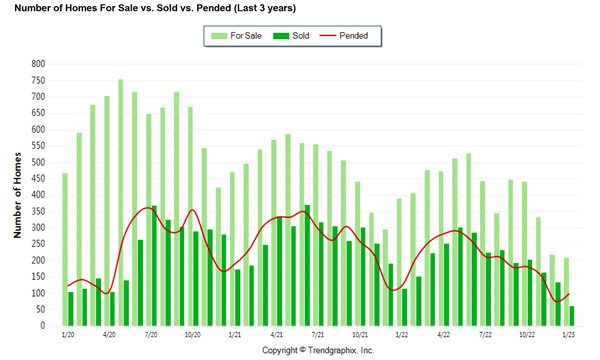 Your February Market Update
LATEST MARKET DATA – MARIN COUNTY – JANUARY 2023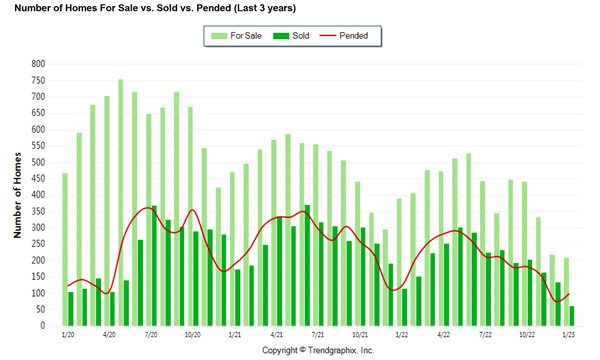 LATEST MARKET DATA – SONOMA COUNTY – JANUARY 2023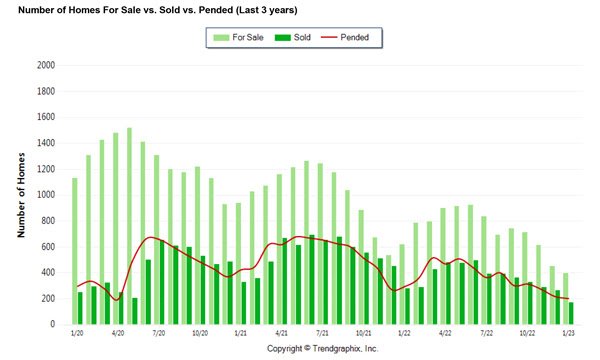 You will hear and read much about national real estate trends in the news. Recently there have been some quite encouraging signs as mortgage rates made an encouraging retreat South. That seems to have reversed a bit in the past few days, with an upward turn once more, and who knows where rates go from here!
But, as emphasized in our last e-newsletter, our market here in Marin and Sonoma Counties has its own dynamics.
If you look at the above graphs, you can see that the number of homes for sale in the area has dropped significantly compared with this time last year.
This means that buyers have fewer choices so, if you're selling, it means you have less competition and your asking price should be more robust.
It also helps to explain why the average sale price of a home here has been on the increase over the past 12 months, where a lot of other areas of the country are seeing quite the opposite happening.
Spring will be here very soon, so it makes a lot of sense to list now before you suddenly have to compete with the inevitable growing number of sellers as better weather approaches.
Why not call Jim today to discuss a selling strategy tailored to achieving your goals in the coming weeks – 415-492-0100.