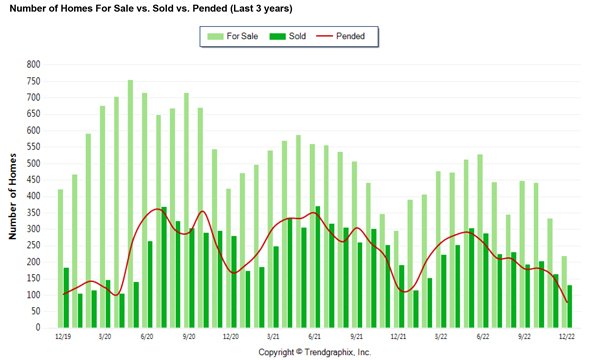 Local Market Review and Forecast – January 2023
LATEST MARKET DATA – MARIN COUNTY – DECEMBER 2022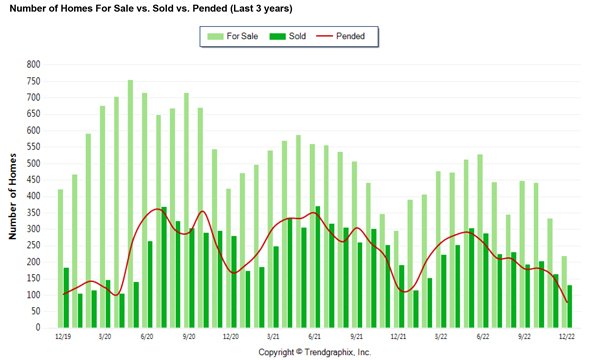 LATEST MARKET DATA – SONOMA COUNTY – DECEMBER 2022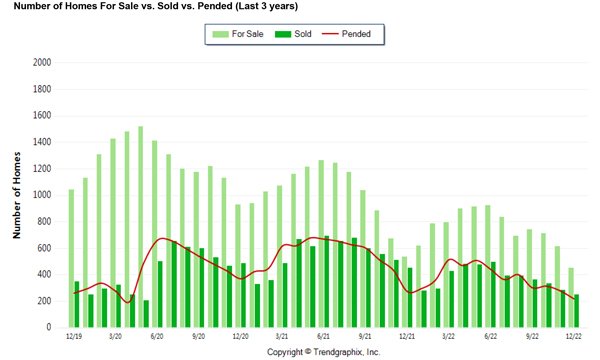 First, we hope you had a great holiday season and that 2023 will be a wonderful and rewarding year for you and your family.
Meanwhile, it's baffling, the picture the media can paint and the contrast with the facts! In speaking with my past clients as of late, I hear concern about the state of the market. Not surprising given the narrative of the press.
Here is the truth:
In Marin County, the average sale price of a home in 2022 was $1.87 million.
In 2021 it was $1.77 million.
And in 2019, before the pandemic-motivated lowering of interest rates, it was $1.4 million.
There is currently a one month supply of homes available to purchase.
That is low. Very low. In economic terms, that is a supply shortage. Students of supply and demand know that when low supply meets strong demand (growing seasonally with the new year and interest rates a full 1% below their recent highs) prices are firm, if not rising.
Prediction: The next 30 days will be the best time to come to market this year. Since move dates can be negotiated, it just makes sense to seriously consider moving your move plans up before more homes create more competition for buyers in what will certainly be a strong 2023.
For an up to the minute assessment of your plans, call Jim today at 415-492-0100.