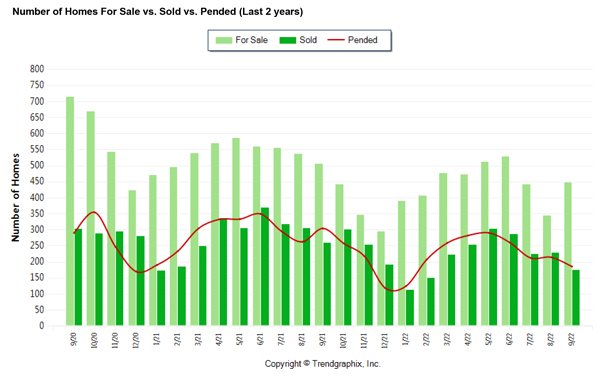 Local Market Review and Forecast – September 2022
LATEST MARKET DATA – MARIN COUNTY – SEPTEMBER 2022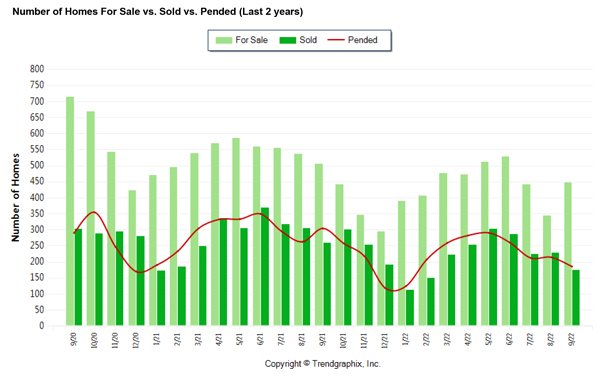 LATEST MARKET DATA – SONOMA COUNTY – SEPTEMBER 2022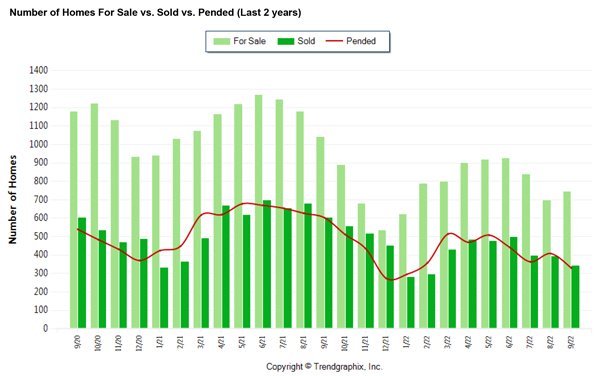 Once again, it's all about interest rates. The Federal Reserve triggered the second major move up this year in mortgage rates in September, causing rates to climb from the low 5% range to a number approaching 7%. Look for an adjustment in buyer behavior as they sharpen their pencils to determine what they can afford with the higher cost of borrowing.
We have seen no shortage of bottom feeders – those who must read the doomsday chronicles and think it's a great idea to offer 10-20% below asking price. Experience and negotiation skill continues to win out as our clients get terrific prices for their homes.
Why does the doomsday scenario not ring true here? As we discussed last issue, certain markets – popular destinations for the migration out of big cities – saw 20%+ appreciation over the two-year covid lockdown. Their prices are correcting as we return to normalcy. In Marin, price appreciation was more modest and sustainable. In black and white we look like this: Healthy economy, strong jobs market, strong demand for homes, and the key: Very low inventory of homes available to purchase.
The outlook: Our economists tell us to look for 7-8% mortgage rates through 2023. While not the recipe for appreciation, the market has weathered greater gusts. In markets like this, experience is everything. For a measured view and a plan of action that takes advantage of the market we have today, call Jim for a consultation – 415-492-0100.