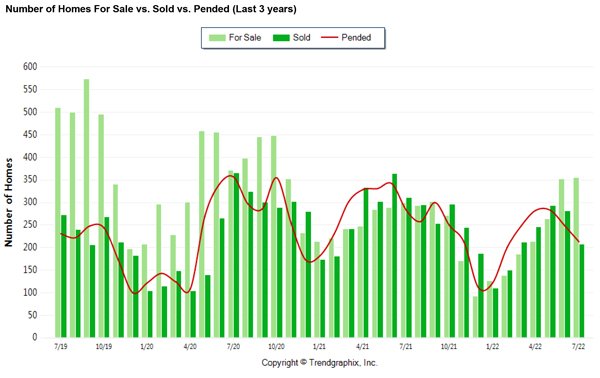 Local Market Review and Forecast – July 2022
LATEST MARKET DATA – MARIN COUNTY – JULY 2022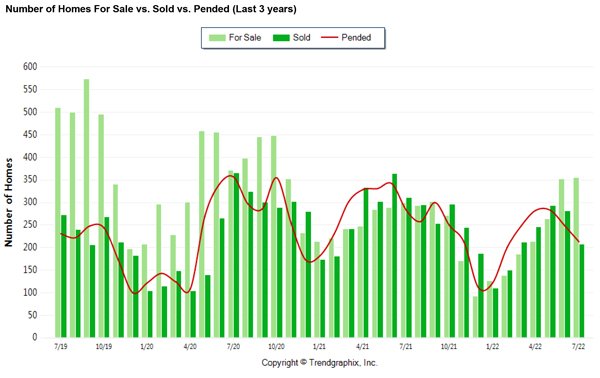 LATEST MARKET DATA – SONOMA COUNTY – JULY 2022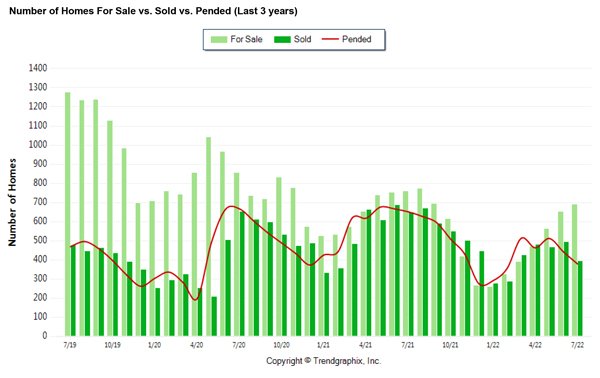 July's statistics for Marin and Sonoma counties reflect the general trends that are currently influencing the entire real estate market.
Conditions are tightening, with more inventory of available homes, fewer sales and pending sales than during April, May and June.
While pricing pressure is evident, it's important to stress that neither region is experiencing anything like a collapsing market. Though growing, the limited supply of homes for sale has been our saving grace. We certainly are seeing a long overdue correction to more normal conditions.
The days of ultra-low mortgage rates are behind us, maybe never to return to quite the same levels. And while rates have climbed significantly, they are still below levels that we may yet see with inflation approaching double digits.
Buyer demand hasn't disappeared, but clearly there will be a period of adjusting to the doubling of interest rates since the beginning of the year. Buyers suddenly have more choice and will inevitably be more price/condition sensitive.
Sellers still have great opportunities, as long as they pay careful attention to correct pricing and properly staging the home for sale.
Your choice of agent is even more critical today. As many as half of active Realtors have not negotiated an interest rate/market cycle like the one we are in today. We have huge experience in these market conditions and can help you make the right decisions at every stage of your real estate process.
If you are considering a move, Call Jim today: 415-492-0100.