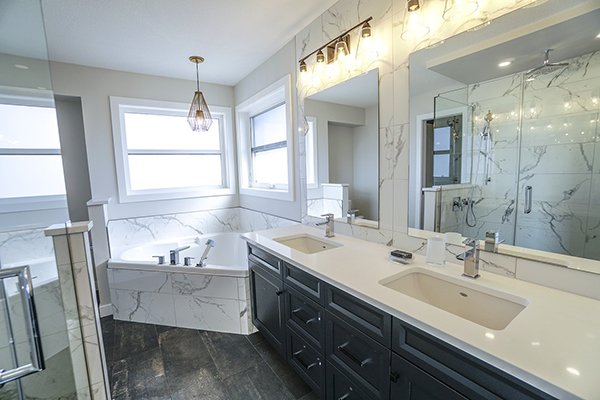 Which Remodeling Projects Offer The Best Return When You Sell?
Sometimes we need to remodel parts of our homes out of necessity. On other occasions it's a matter of making aspirational upgrades.
Whatever the motivations may be, wouldn't it be great to know what sort of return on investment specific remodeling options are likely to realize when the time comes to sell the property!
This information is actually available via Remodeling magazine's annual "Cost vs. Value" report.
Below is the 2021 results summary for homes in the Pacific region:
Garage Door Replacement – 95.2%
Manufactured Stone Veneer – 93.5%
Minor Kitchen Remodel/Midrange – 78.8%
Window Replacement/Wood – 76.8%
Window Replacement/Vinyl – 76.5%
Siding Replacement/Fiber Cement – 74.9%
Deck Addition/Composite – 74.1%
Grand Entrance/Fiberglass – 73.3%
Siding Replacement/Vinyl – 73.2%
Deck Addition/Wood – 73.1%
Entry Door Replacement/Steel – 71.1%
Roofing Replacement/Asphalt Shingles – 70.4%
Bath Remodel/Midrange – 68.5%
Major Kitchen Remodel/Midrange – 65.3%
Master Suite Addition/Midrange – 64.5%
Bath Remodel/Universal Design – 64.4%
Roofing Replacement/Metal – 61.9%
Bathroom Addition/Midrange – 61.3%
Bath Remodel/Upscale – 60.6%
Major Kitchen Remodel/Upscale – 60.5%
Bathroom Addition/Upscale – 60.3%
Master Suite Addition/Upscale – 54.1%
(Click here to read the full report)
Perhaps the big takeaway from the above figures is that it's possible to potentially recover over half the remodeling costs for these projects when you sell. In most cases, the returns are even bigger!
Garage doors and manufactured stone veneer upgrades offer amazing returns of well over 90% of the cost. And they can both greatly enhance your home's curb appeal. What's not to love about that?
While it's arguably more important that these remodel options offer quality of life enhancements, it's certainly useful to know what sort of effect they can have on the value of your home. But it doesn't end there, as a well remodeled home inevitably improves the overall opinions of potential buyers when assessing your home against the competition.