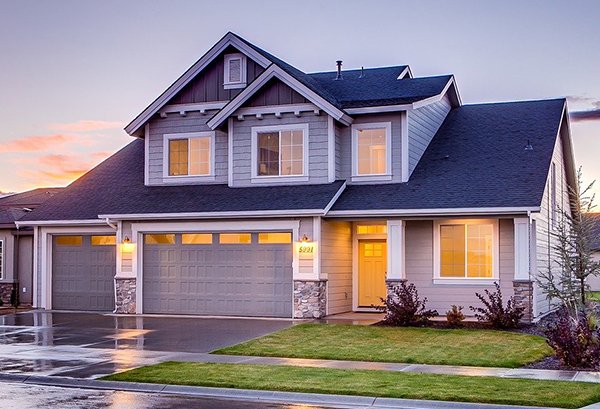 How To Quickly Improve Your Home's Curb Appeal
Wouldn't it be nice if we could always meticulously plan our home sale months ahead of time.
Life intervenes, however, and for so many reasons we often have far less time than is ideal to prepare the home prior to listing it.
You never get a second chance to make a first impression, so no matter how little time you have, it's important to concentrate on your home's curb appeal.
So, with all this in mind, here are some quick and simple ways of making sure your home viewings always get off to a flying start.
Paintwork – A thorough touching up process both inside and outside the home can make the property look so much brighter and fresher.
The front door – Make sure it is pristine and welcoming. New paint or stain will transform the appearance. Tired hardware should also be replaced. Don't forget to check your house lettering is well presented too, as it could easily be the first thing your viewers notice.
Door mats – Worn mats don't exactly send out an inviting message. A fresh doormat that says "Welcome" in more ways than one is a great idea.
Lawns – A well maintained and manicured lawn is an unavoidable and essential selling feature. Also ensure that paths and drives are treated with appropriate weed control methods.
Power washing – Buying or hiring a power washer pays big dividends, optimizing the appearance of stucco, concrete, paving, metal sidings, windows, decking, brickwork and much more.
Lighting – It is a mistake to assume that everyone will be viewing your home in the daylight. Some very well qualified buyers might have busy schedules that demand a night time visit. Many buyers also like to visit your area at night, just to check it out. Therefore it's important to make sure the property is well lit. And be sure to check that no bulbs have failed.
Air conditioning and heating – These systems need to be fully functional and set to create a comfortable environment for your viewers, depending on the time of year. External air conditioning units aren't exactly pretty and they can be effectively disguised with suitably distanced plants or fencing.
Windows – Window frames should of course look fresh and given fresh paint or stain if necessary. Glazing should be cleaned and screens should be checked for any unsightly damage.
Gutters and down pipes – Don't ignore these and make sure they aren't looking worn.
Electrical boxes – These can sometimes create an unattractive contrast with your external decor, so consider painting them in a matching or more complementary color.
The mailbox – This can be a very prominent front of home item and yet its appearance is often overlooked. Refurbishment or replacement can create an attractive feature as potential buyers arrive for viewings.
Plants – Well located and maintained plants obviously improve appearances and also communicate to buyers that you're an owner who cares.