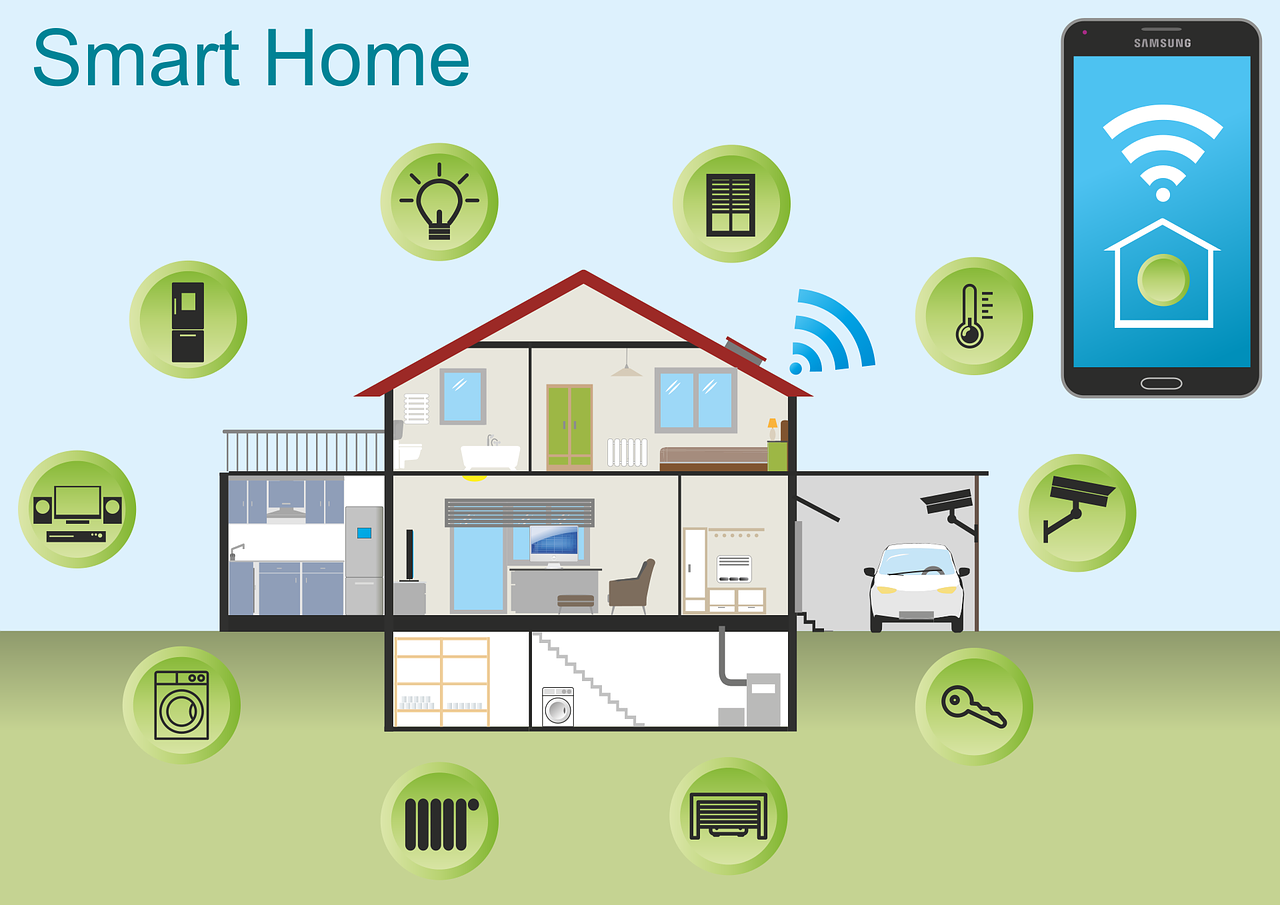 How Smart Is Your Home?
Rapidly increasing in popularity, smart electronic devices can now offer an astounding degree of automation around the home.
But, you may ask, exactly what is a smart device?
Essentially the term is used to categorize a wide range of electronic equipment that can be connected via Wi-Fi, Bluetooth etc to enable many day-to-day functions in the home to be operated interactively and autonomously.
Smart devices are usually operated using a smartphone or speech-controlled gadgets like Amazon's Echo.
The list of home functionality that is now offered in this way is truly astounding.
If you've ever driven away from home and wondered, for example, if you closed the garage doors, smart services like Wink, together with special equipment they connect to via the internet, can tell you the open or shut status wherever you are. Better yet, you can simply press a button to close the door without having to make an extra return journey.
This is, in fact, just the tip of the iceberg in terms of what you can do with smart technology.
Here are some other great examples:
Controlling internal and external lighting, and also programming it to switch on and off at specific times.
Viewing your home's smart security cameras and receive alerts if anyone rings the doorbell or is detected in the vicinity of your entrance ways.
Monitor what's going on in and around your home via smart closed circuit cameras.
Controlling and programming air conditioning and heating systems.
Opening and closing window blinds.
Operating your lawn sprinklers.
Smart energy controllers enable you to reduce energy costs and consequently be kinder to the environment.
Controlling music and TV throughout the home.
Program ceiling fans to operate at different speeds, or switch on and off at specific times of the day and night.
 What's even more impressive is that, using these systems, you have almost infinite control over many of your home's key facilities no matter where you are in the world!
Different applications are being created all the time, but as they all can be controlled using centralized software operated via mobile devices etc, you don't need separate apps for each one.
Another very reasonable question that might be asked is does having smart devices fitted around the home increase its desirability, and quite possibly the value, when selling? This isn't easy, or straightforward to answer, as buyers will differ in the importance they attach to living in a smart home. So maybe the best answer is that, if you have the right buyer, it can possibly give you an extra edge over other homes not similarly equipped.
Above all, though, smart devices offer so much automation and control that they should really be invested in as a way of making your own experience in the home easier and more enjoyable.